Snorting Phentermine?
guest
— Just wondering if anybody has snorted Phentermine before, for an instant effect. It takes too long to kick in and sometimes I need it quick if I'm around bad food.
Anybody?
Guest — YES WE USED TO AT KEG PARTIES YEARS AGO. BURNS LIKE H-LL! DONT RECOMMEND IT, HAVENT DONE THAT IN FOREVER CAUSE I HATE THE BURN!
Guest — ALSO... PROLONGED USE... MAJOR NOSE BLEEDING! NOT WORTH IT. THE BURN IS LIKE SNORTING FIRE!!!
Guest — I have heard the same thing about snorting it. Why risk your nasal passages??? Just chew it instead.
2dapoint
— Well just want to say I would not snort this. Sounds like you are using this like cociane or something. It isn't good for ya to snort and suggest not to. I myself in younger days used cociane for weight control and like you would snort it to get that instant relief of wanting to eat but I regret it!
caffeine
—
A pox on all of you.
This is so sick, twisted, and demented, that I had to try it.
My observations:
1. It does take effect quicker. No denying it. It also wears off a little faster. The faster it enters the bloodstream, the faster it gets metabolized. So this is hardly a surprise.
2. Back around 1995, I used to do crystal meth during finals week to study for my finals (graduated summa cum laude
). It brought back fond memories. The burning sensation, the bad taste in the back of the throat. It was like saying hello to an old friend. I guess you guys didn't learn to enjoy that burning sensation? Or that awful drip taste in the back of the throat? Back in the day, I did. Loved it.
3. It was a lot of fun, and I'm glad I did it just to "try", but I don't think I'll be doing it again. I don't get cravings so intense that I need this kind of medication. I prefer something slower acting which lasts longer.
4. My
perception
is that snorting it blurs the line between weight loss and recreation. Your perception might be different, but that is my perception. Even if I didn't prefer something slower (see #3), I would not do this again because of that blurred distinction.
fat/tired/mom
—
I'am a tired exhausted mother of two that has recently been taking phen. I did try snorting it, just the other day and loved it. I still took my usual dose by mouth, but around 5:00 or 6:00 I need a jump. It does burn like hell, but the drip in your thoat is not that bad. Do whatever you want, cause it your med's and your nose. I hope this info. helped.
Tipsycherry
— wow! never even thought of trying that. Do you think it will help you lose the weight quicker? hard core.
deebee
— I wouldn't suggest it....but to each his own, I guess.
kardsen
— "wow! never even thought of trying that. Do you think it will help you lose the weight quicker? hard core. "
Lol, well after your nose stops feeling like it's been filled with super hot liquid lava.. and your temple stops pounding from the pain.. I don't think you'll have any desire to eat at that point.
Mr/Mrs.Punchie
—
I wouldn't suggest it....but to each his own, I guess.
_________________________________________
__
Hey Deebee
I agree-sounds painful
-I hate pain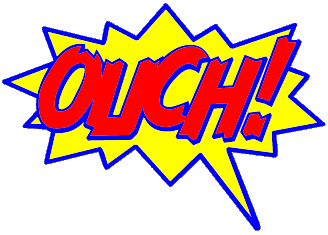 Tipsycherry
— I mean I have snorted my share of drugs.... when I was a younger Tipsy Cherry.  But the diet pills????  Have you tried sticking a whole one up the ole tushy?
Herman2011
— Phen just ain't that fun - from a recreational standpoint. Not worth the pain, in my opinion!
Tipsycherry
— LOL. Very true Herman. LOL
mzgreeniz
— IT DOESN'T BURN. SORTA LIKE A ADDERELL HIGH.
Please
sign up
to reply to this forum.
Is easy, fast and free