Mr/Mrs.Punchie
—
This is not a rant...well not really-
I was just wondering if any of you have watched that program, Toddlers and Tiaras?
Wow! That show should be called Toddlers and terrors!
I happened to get home early and decided to see what was on tv...Nothing of course so I saw this Toddlers and Tiaras--
Man, The way those little children talk to their parents and the way their parents talk to them is just horrible! Not to mention how they doll those little ones up-
It is just creepy.
The one episode I saw was with a little girl who was about 5 or so and still sucking on the pacifier! WTH?
The other little girl was the competition and said she had a little "surprise" for her opponet- A pacifier with Billy bob teeth! [Okay so that was a little bit funny and I did snicker] But I have to ask...
What is in those parents heads? You have two varieties of parents there- One which is the parent who just stands around like a stunned mental patient and lets the kid run rampant and abuse them at will and then there is the other kind of a parent who is abusive and dominating and says things to their poor children which whether or not it is staged is just horrible and will be detrimental to their growth mentally and emotionally-
I was appalled at all of it-
Its no wonder that there are kids out there who behave like spawns of satan!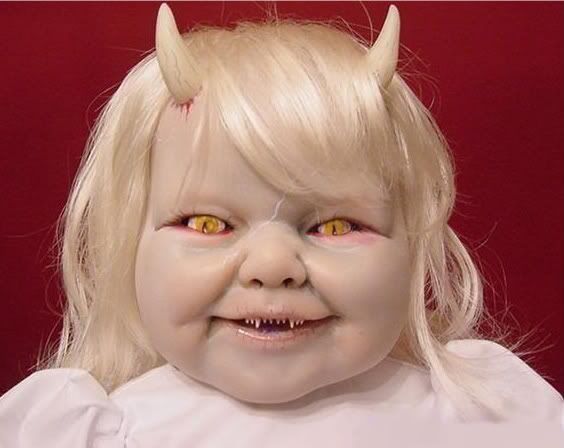 It all starts with the parents ....
Oh, and the reality shows that rear their ugly heads and promote and condone this kind of crap.
Please
sign up
to reply to this forum.
Is easy, fast and free